Invisalign: Straighter Teeth Without Braces
Visit Our Dental Office in Montrose, CA to Begin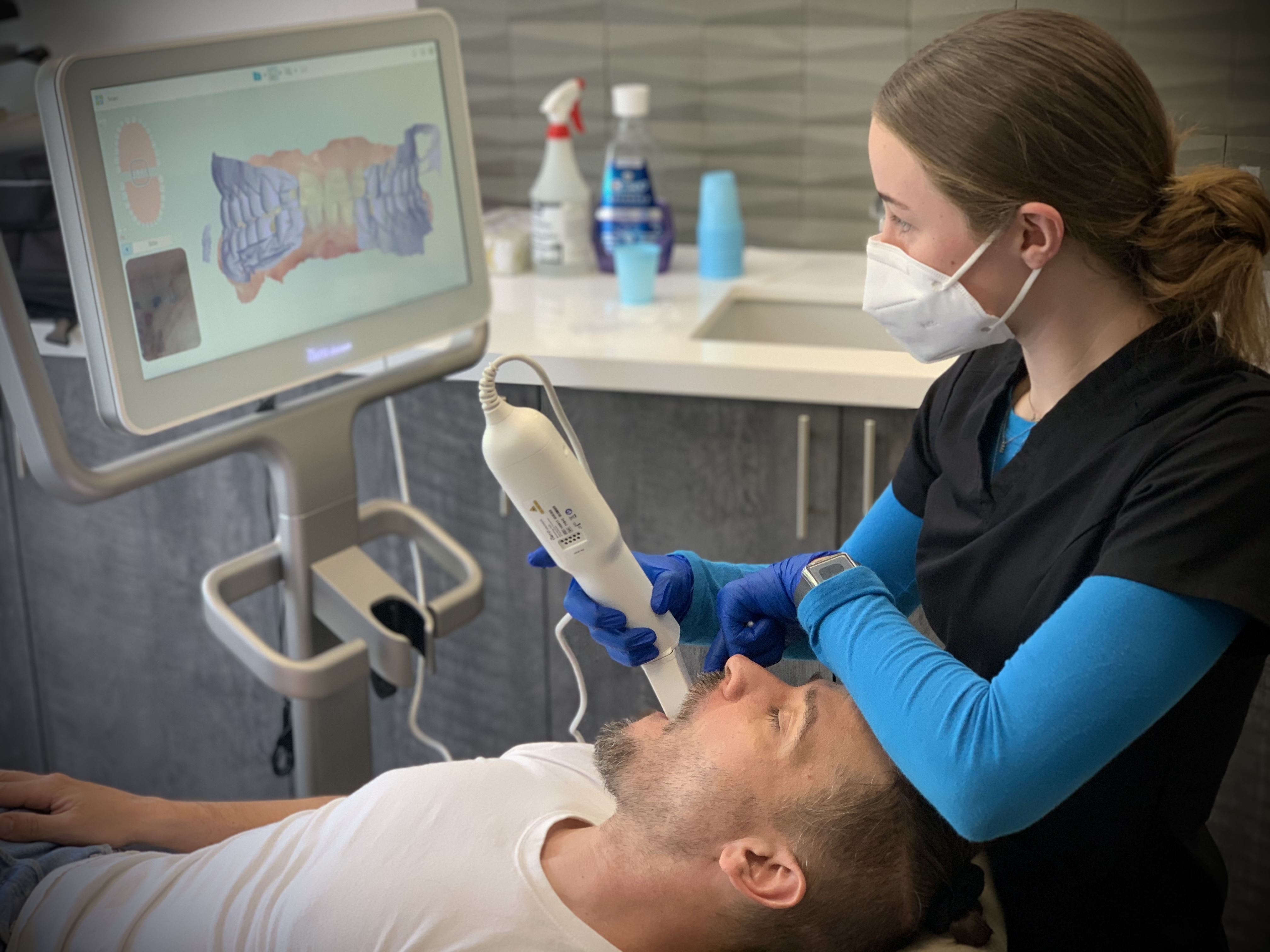 ​Teeth that are out of alignment can cause many problems. Crooked teeth can affect your bite, and can trap
​ bacteria in places where teeth are crowded. If you have never wanted to straighten your teeth because you did
​ not want to deal with cumbersome braces, then Invisalign may be the solution you need. Invisalign offers a clear, invisible way for patients to straighten their teeth.
​
Patients love Invisalign because:
It is virtually invisible - nobody will notice
Does not use metal wires or brackets - no irritation
It is custom-made - it will be comfortable in your mouth
It is removable - you can eat what you want
At AG Dental Studio, our Montrose CA dentist offers gentle and personalized straightening solutions that use only the highest quality products available. We are leaders in not only dentistry practices, but also in patient care.
We can show you what a straighter smile looks like. Stop by for a dental consultation by calling (818) 532-5565.
Personalized Straightening Solutions
Invisalign must be ordered through your dental care provider. When you come in for your Invisalign appointment, we will take X-rays of your teeth to keep track of any fine-tuning adjustments that may need to be made. Then, we take impressions of your teeth, both upper and lower, to be forwarded to the Invisalign manufacturing lab. We also enjoy taking "before" photos, so that you can compare them to your "after" photos and really see the improvement.
After you receive your Invisalign set, treatment proceeds as follows:
Each set of aligners is worn for around two weeks
You can wear your aligners all the time, except when eating and drinking
Every 8-10 weeks, you will come in to track your process and make adjustments
At each appointment, you receive your next set of aligners
On average, your treatment should take 6-15 months
Interested in Invisalign? Set up an appointment:
(818) 532-5565

.

One of the most popular teeth straightening options available to you today is Invisalign. Patients adore the Invisalign inserts because they are virtually invisible, unlike traditional braces which require metal brackets and regular orthodontist appointments for adjustments. Invisalign is an effective method for correcting teeth that are out of alignment, and is very popular among adults and adolescents.

Contact our dental office today at (818) 532-5565 to find out if you are a candidate for these invisible correctors! We treat patients in and around Montrose, including La Cañada & La Crescenta.​