Dental Bridges and Crowns
Montrose, CA Restorative Dental Care
Our team at AG Dental Studio is able to offer you many options when it comes to repairing or replacing missing and broken teeth. With our dental team, you can consistently expect exceptional customer service and a caring staff dedicated to restoring your mouth to optimum health. We pride ourselves on being able to deliver superior and gentle dentistry, and we do our best so you feel comfortable in our care. For this reason, we offer the latest in bridge and crown services, providing you access to the best tooth repair techniques.
It's time to restore your smile. Schedule a dental appointment with our team today.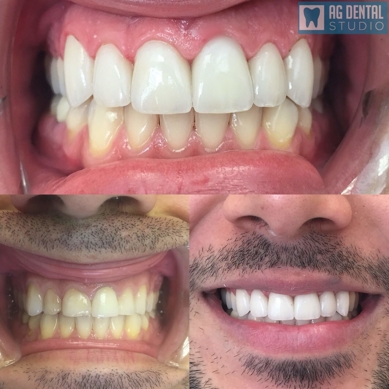 You can trust our Montrose CA dentist to use only the highest quality products for your bridges and crowns. We only associate ourselves with labs and specialists who share the same commitment to quality and excellence. As our patient, you will only receive products that are made from the safest and most durable materials. Located in Montrose, CA, we treat patients in all surrounding areas, including La Cañada & La Crescenta.
Custom-Made Dental Crowns
A crown is a dental procedure that involves installing an artificial tooth "cap" over an existing tooth. While most dental crowns are made of a tooth-colored porcelain, ceramic, or resin, you may be able to select a different material to reinforce your tooth. The process of installing a crown is relatively quick, involving anesthesia, preparation of the tooth through filing, and the making of an impression. This impression is then sent to a lab, which will customize a crown that fits your tooth perfectly.
Crowns are installed in your mouth for many reasons, including:
Repair broken teeth
Reinforce decaying teeth
Cover misshapen teeth
Cover discolored teeth
Loss of old filling leading to structural damage
Restore teeth after root canals and other surgical procedures
Reinforce teeth when weakened from any other kind of structural damage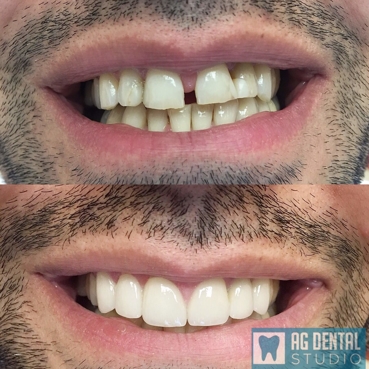 Fill in Gaps with a Bridge
For patients who would rather not undergo the surgical procedure that an implant requires, bridges are an excellent alternative. Where an implant requires drilling into the jawbone in order to establish a post, the bridge is more like a cap that is placed over the two teeth that border a gap. For example, if you are missing one tooth, your bridge would be composed of three artificial teeth. Two of the teeth "snap" over your existing teeth, and the artificial tooth fills the gap in the middle. This process does involve a shaping of your existing teeth in order to help cement the bridge in place.
Contact our office today to discuss your tooth replacement options! Call (818) 532-5565 to book a date for your next visit.